DOG CLIPPERS
50% OFF + FREE SHIPPING TODAY ONLY
The #1 Dog Clippers On The Market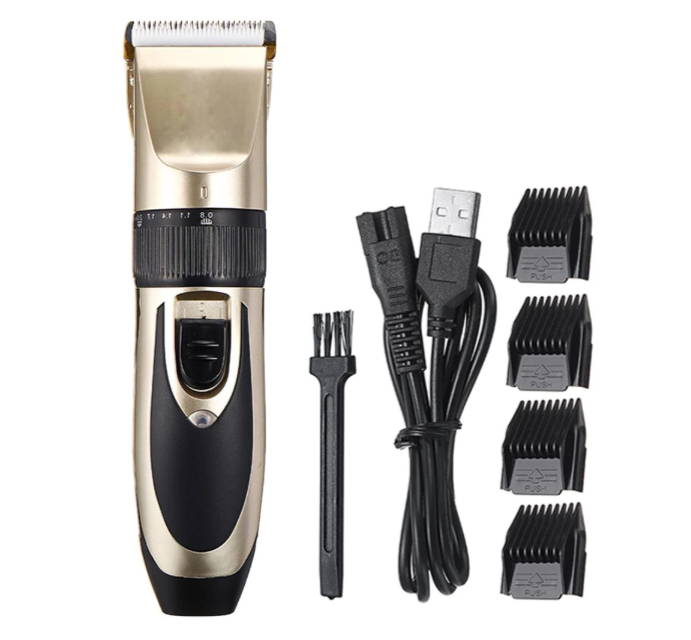 Titanium Steel Blades for Safety Control

3 Hour Running Time after a Full Charge

Included: 4 Clipper Attachments (3mm, 6mm, 9mm, 12mm), USB charging cable & blade brush.
"...Super easy to use and my dog didn't even flinch!"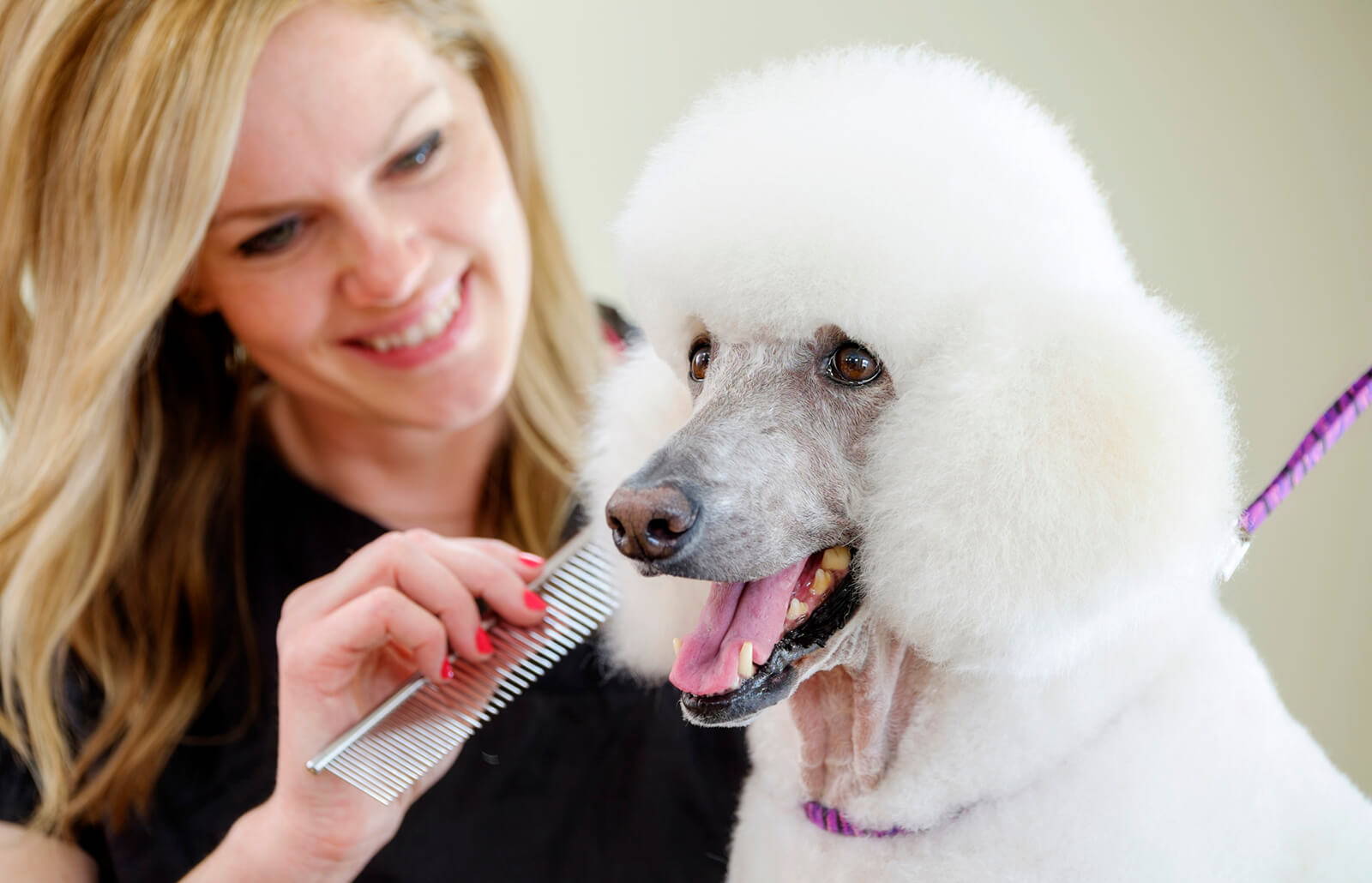 These professional-approved dog clippers provide the smoothest, easiest and safest method of trimming your dog's hair or fur coat. With the highest quality titanium blades, they allow for the ultimate cutting control while protecting your dog's skin. It's low-vibration design ensures minimal noise frequency so your pet can feel secure during the clipping process.
FREQUENTLY ASKED QUESTIONS
Does it work on curly haired dogs?
Yes! The dog clippers work on all types of dog hairs, including curly haired breeds.
Please make sure to comb any knots out thoroughly before clipping to ensure a smooth trim.

My dog is due for a trim but I've never cut dog hair before. Is it suitable for a novice?
Of course! Our dog clippers were designed to allow for an easy and secure hair trimming experience for both professionals and everyday dog-owners alike.
Are they any good for trimming a dog's rump?
Yes, our dog clippers are perfect for the job!
Please note, we advise the use one of the clipper attachments on the clippers when trimming the rump so as to ensure safety in this sensitive area.
How long can I trim for before the battery runs out?
A full charge will provide you with approximately 120 mins, or 3 hours, of running time.
My dog has long hair. Will these clippers get clogged up like the last ones I used?
The dog clippers are suitable for all breeds of dogs, including long haired breeds.
Here are some tips to ensure the best results: 
1. Before trimming your dog, bathe him, then dry the hair and use a comb to de-tangle any knots. 
2. If your dog's hair is extra long, it's best to pre-cut it using scissors. 
3. Use the brush attached to brush out excess hair as you clip to prevent clogging.
Do you offer free worldwide shipping?
Yes, we offer free worldwide shipping!
For more information on shipping and delivery, please see this link.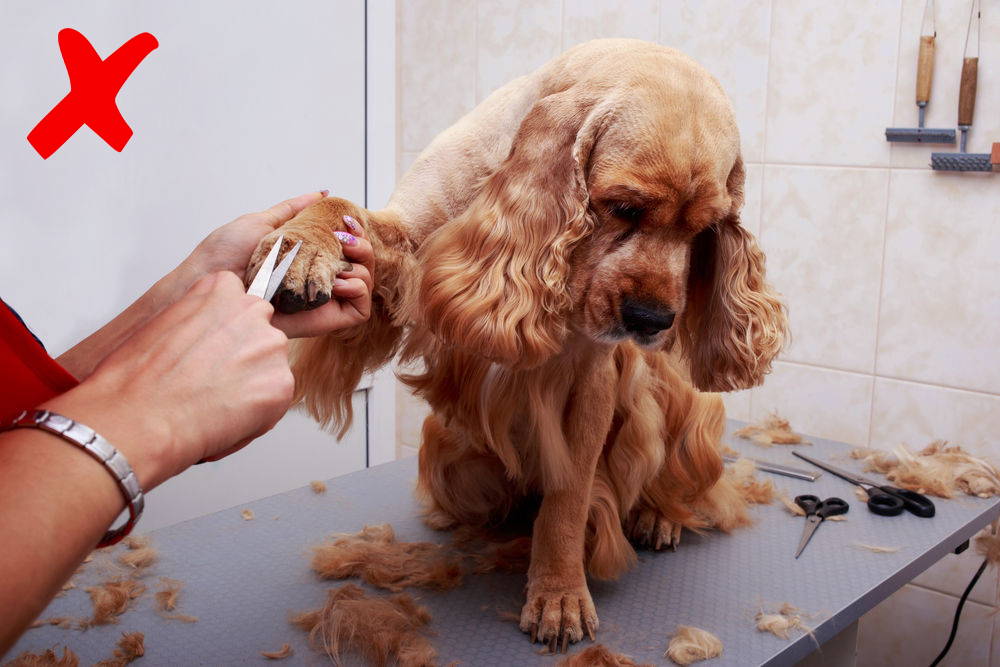 Traditional dog clippers are not approved by professionals in the dog grooming industry. The quality of the blades does not meet current industry standards and practices. It results in jagged edges and rough finishes in your dog's coat.
Additionally, the high frequency of the clipping motor startles dogs which increases the chances of trimming accidents and in turn, creates difficulty with at-home trimming. However, bringing your dog to professional groomers for regular trimming isn't cost-effective.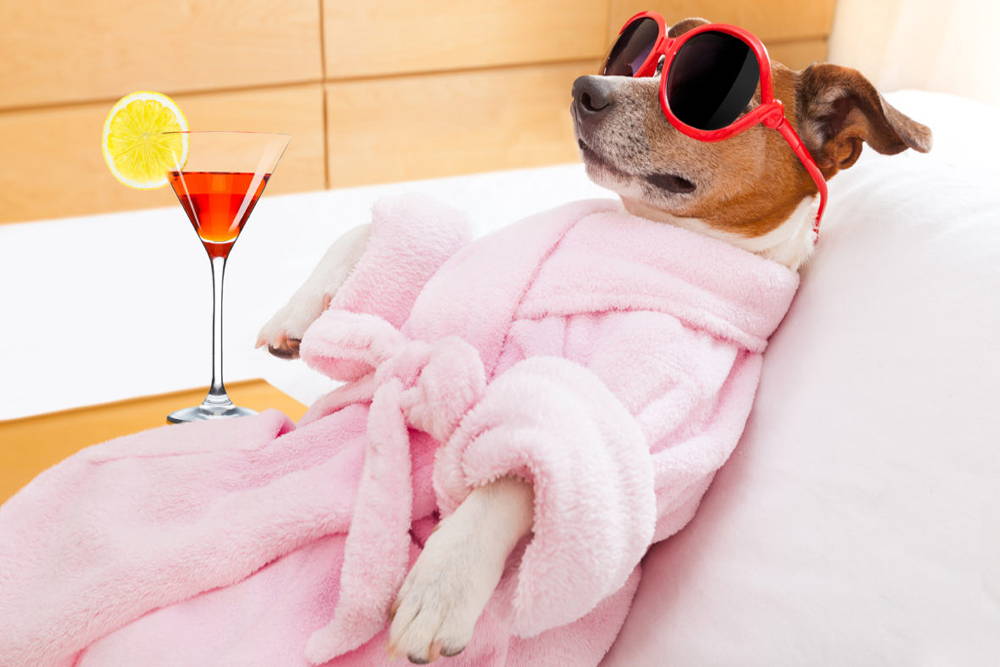 Our dog clippers are designed with your dog's safety in mind. We have designed a clipper that is sharp enough to create detailed haircuts for every breed of dog, while maintaining 
safe distance from your furry friend's delicate skin.
As dog owners, the comfort of our pets is the highest priority. We have taken this into consideration when designing the low-frequency clipping motor so your dog feels safe and happy while getting pampered by you, all in the comfort of your own home!
Due to
COVID19
closing down groomers across the world,
we are running out of stock!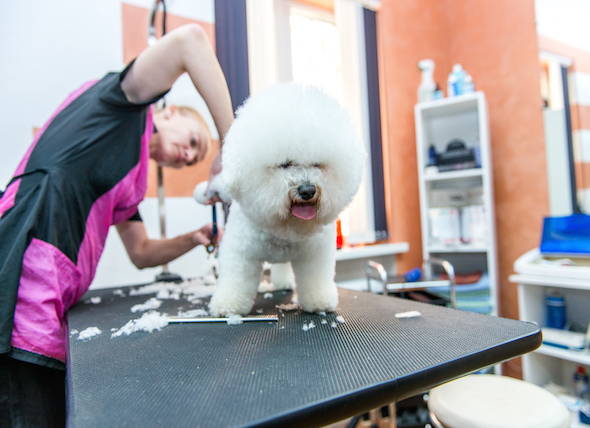 As a small, vegan and family-owned business with a love for all things animals, we wanted to create a product that would be adored by professionals and dog owners alike. We strive for safety in design so that even the everyday dog owner would be able to successfully trim their dogs at home. We believe that every dog deserves to feel secure while getting a haircut and every dog owner deserves to feel confident in trimming their furry friend.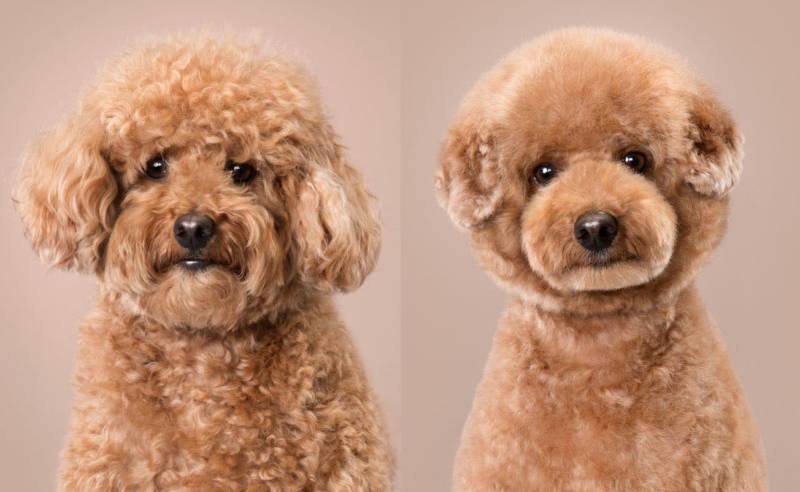 Follow these guidelines for best results:
Before clipping your dog, bathe him, then dry the hair and use a comb to de-tangle any knots.

Go slow - pushing the clippers too fast may result in lines in the hair.

Clip in the right direction with the growth of the dog's hair for a smooth, natural looking coat.

Start clipping from the neck down to the leg and then repeat on the other side so as to not miss any spots.